Long Island FunFest


Long Island's Largest Fair in Brookhaven, Islip, Smithtown, Huntington, Babylon and Nassau County in 2016

June 9th – June 19th

Suffolk County Community College
EXIT 53S off the LIE – Wicks Road Entrance

The First Annual Long Island FunFest comes to Suffolk County Community College from June 9th to 19th.

This 21st century fair features circus and oddity show performances, live bands, petting zoo, karaoke, performing pigs, along with world-famous thrill and kiddie rides, and plenty of games and food for the whole family. And don't miss Grucci Fireworks on Saturdays (6/11 and 6/18) at 9:30pm.

Long Island FunFest is the largest fair you will find in Brookhaven, Smithtown, Huntington, Babylon, Nassau or Long Island's east end during the summer of 2016.  Kick off a summer of fun at the Long Island FunFest.

Free rides with $5 admission on
Saturday, June 18th from 11am-Noon.

Hours:
Saturday-Sunday: 12pm-11pm
Monday-Friday: 4pm-11pm

Admission:
Monday-Thursday: $2 per person
Friday-Sunday: $5 per person
Print 2 for 1 coupon for any day
Toddlers 36″ tall and under are free
Parking is free

Wristband Prices:
Friday-Sunday: $30
Monday-Thursday: $25

Tickets:
$1.50 each
$25 for 20 tickets
$50 for 50 tickets. Plus, one free ride ticket, good on any ride.
View the Commercial: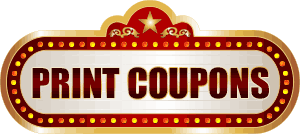 CLICK HERE TO DOWNLOAD YOUR COUPONS
*You must present the printed coupon at the ticket booth in order to redeem the offer. We do not take coupons shown on a cell phone.
Including Free Admission
For GPS, use these coordinates to bring you to the Wicks Rd entrance:
40.801701, -73.268559